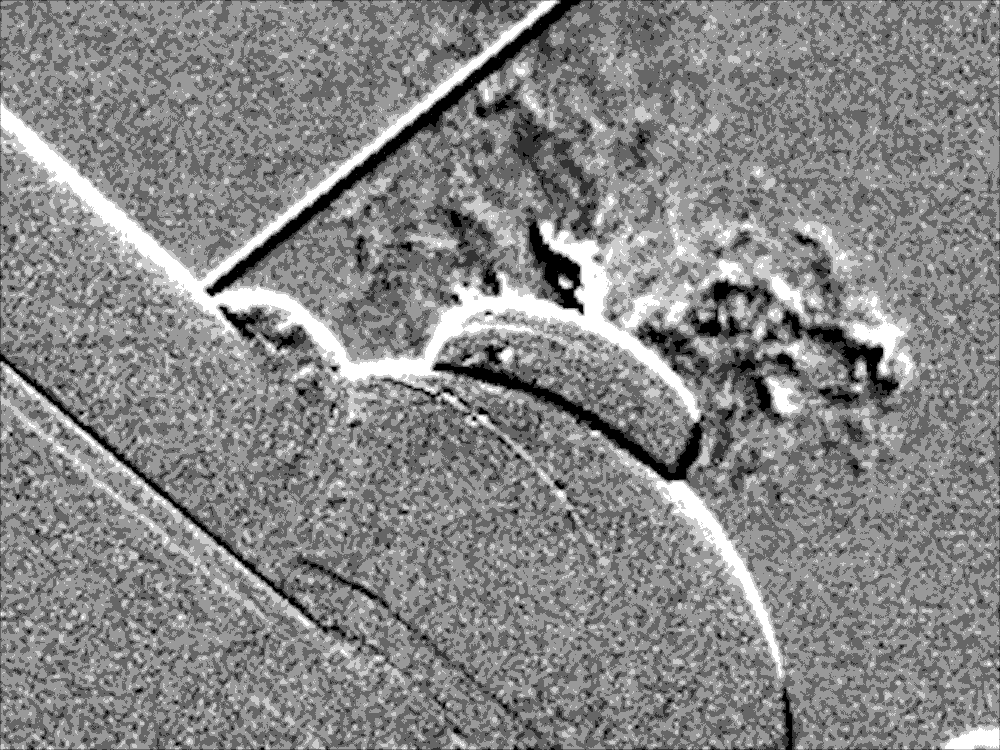 In order to locate precisely the source of leaks, we utilise a combination of infrared cameras which are capable of "seeing" gas, ultrasonic probes, to "hear" leaks and a system of electronic "sniffing".
In summary, our approach for locating gas leaks include:
Infrared imaging: (OGI or Optical Gas Imaging): the leak is visualised in real time; its origin is identified clearly. However, this method does not detect all gases.
Acoustic listening (Ultrasound): The sound generated by the leak (the Venturi effect) is captured and amplified- thus becoming audible to the operator.
The hybrid, IRUSCAM method: Developed and patented by IRCAMEX, this method combines infrared imaging and ultrasound for more reliable results especially when used on industrial sites with high levels of background noise and heat.
Using the data collected, we then provide you with an inspection report where each leak is precisely outlined, illustrated with images and located on maps/ plans.