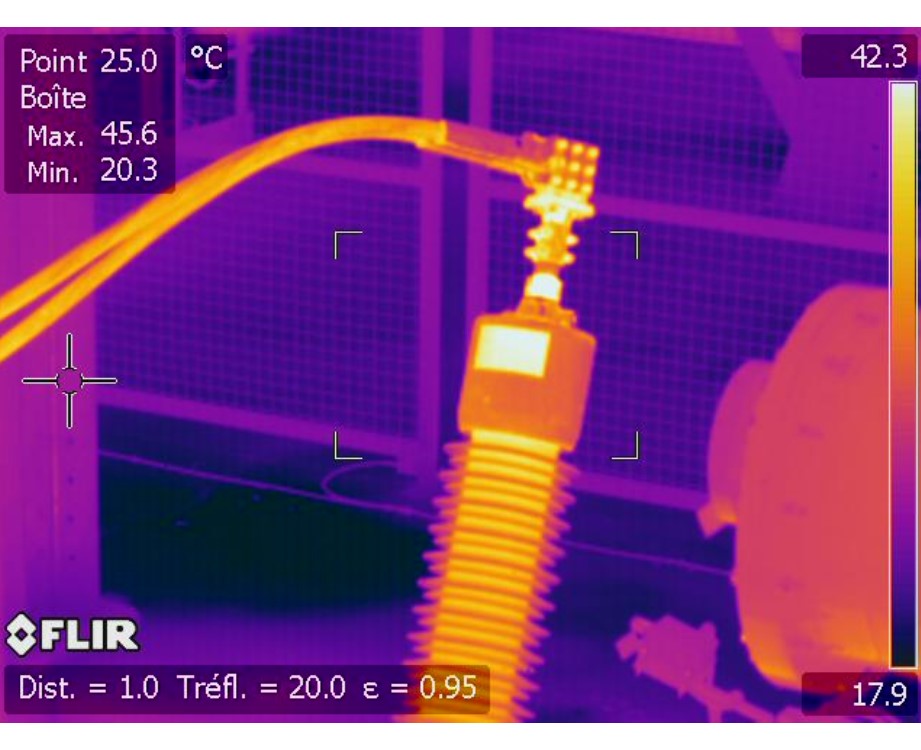 The use of thermography (infrared) to diagnose faults or warning signs of damage is well established.
Trained in this practice since 2009, and certified ITC Level 2 by the international thermography organization ITC (Infrared Training Center), we offer our services in this area.
An in-depth technical study of your needs and the installation concerned is the starting point for any collaboration with our customers.
Since 2009 we have been carrying out thermal imaging studies on a wide range of structures.
We operate mainly in the high voltage industry, during inspections of: alternators (GEX), co-axle sheaths (GSY), oil compensators (GEV) and electrical isolators
In industry, we use our applications to focus on problems specifically surrounding insulation, furnace casings and linings