We use 3D scanning to collect data on industrial equipment, primarily as part of the design process of our leak sealing solutions, however we can also offer this as an additional service for our clients. The use of 3D scanners has become a fundamental part of our company's operating processes.
It provides a reliable base that can be directly used during the design phase through reprocessing and study phases to move from an initial point cloud to a successful design project.
We thus provide a set of files ranging from simple surface rendering (point cloud reprocessed and delivered in STEP format), to retro-design services where each component is delivered in "piece/part" format for use in computer-aided design (CAD).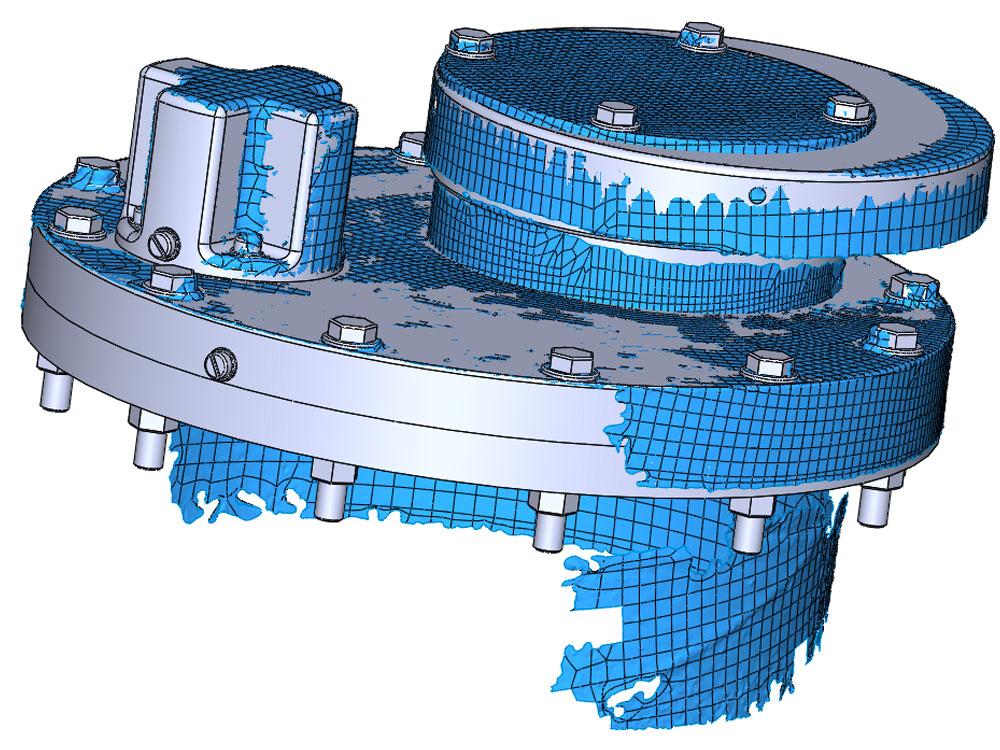 3D SCANNING
Since 2016, we have been creating our own systems using three dimensional scans to create precise measurements for our projects, which we can input into our CAD software.