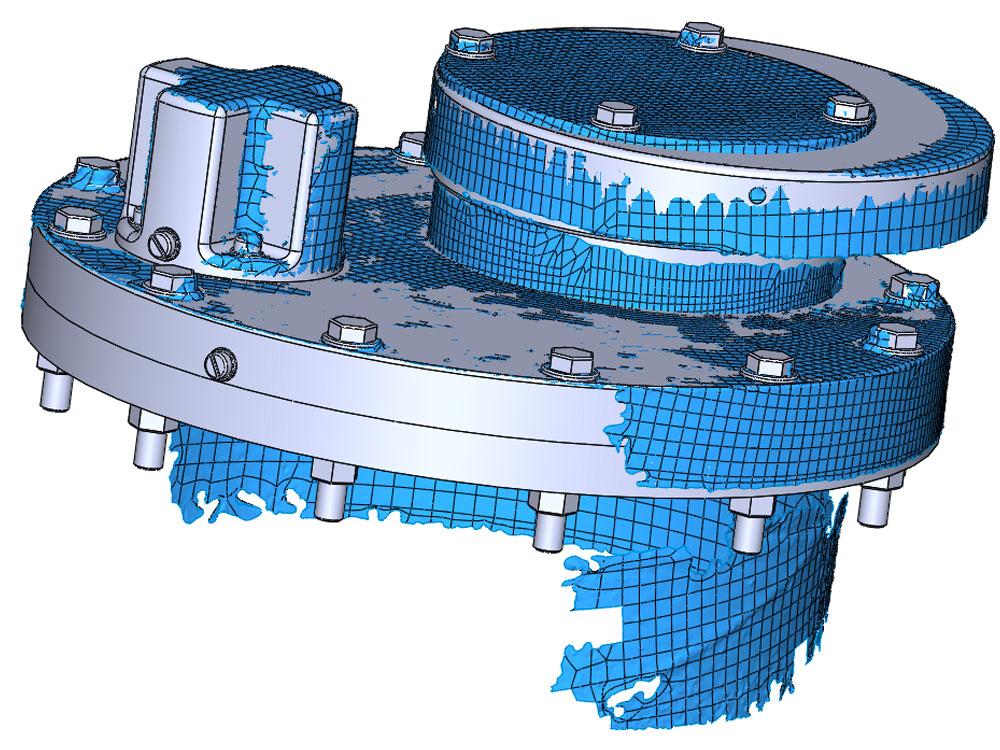 Since 2016, we have been creating our own systems using three dimensional scans to create precise measurements for our projects, which we can input into our CAD software.
We are now able to offer the same service to companies in the engineering and maintenance industry.
The services we offer are:
Data acquisition: acquisition of scatter plots which correspond with the scanned object
Conversion of data: Transformation of scatter plots into a 2D object which is then appropriate for use on CAD software
Reverse engineering/ retro design: reconstruction of a 2D object into a 3D object.
For this, we use our portable, battery operated 3D scanner fitted with specific software and 3 SolidWorks licences.